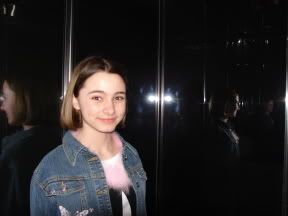 We had fun taking pictures in the mirrored elevator. We even took the elevator up to higher floors so we could get more pictures! ;o)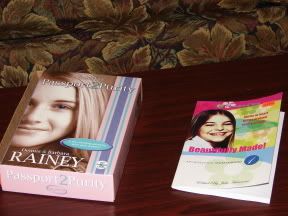 On the left are the cds from Passport 2 Purity, and on the right is another book we read entitled Beautifully Made.


A few weekends ago, Beth and I went away to a nearby city for two nights. We stayed in a nice suite, we ate out, and we shopped! The purpose of our weekend, though, was to go through the Passport 2 Purity cds created by Dennis and Barbara Rainey. They did an excellent job of explaining the changes preteens and teens face, and the challenges they face with peer pressure. One of the biggest items discussed was about staying pure until marriage. Not only do they promote staying sexually pure until marriage, but they even encourage no kissing before marriage. It was very refreshing to hear that point of view, because that is the goal that we are already instilling in our kids. If you want a way to talk to your son or daughter about these issues, I highly recommend this cd series and taking the time to get alone together for an entire weekend to discuss them.